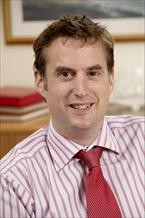 Volac specialises solely in dairy and whey nutrition and therefore has unrivalled knowledge in this market.
From the latest nutrition research and market insights, to in depth knowledge of legislation and food processing challenges, Volac can provide all the necessary information for developing quality dairy-based products with strong market appeal.
Combining scale with flexibility, agility and outstanding customer service, where nutrition is key, Volac is the whey ingredient supplier of choice.
If you are planning to develop new whey-enriched foods and beverages or animal feed products, or need specialist advice on how best to incorporate whey ingredients into existing product formulations, contact us to discuss your requirements.

Mark Neville, Marketing Manager - Dairy and Lifestyle Ingredients