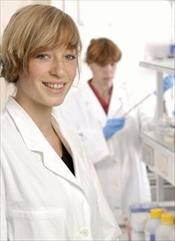 Volac's ingredients are manufactured under the highest possible technical, quality and environmental standards - a fully certified ISO 22000:2005 system within the framework of ISO 9001:2000 and ISO 14001:2004.
The standard combines generally recognized key elements to ensure food safety along the food chain including: interactive communication; system management; control of food safety hazards through pre-requisite programmes and HACCP plans; and continual improvement and updating of the management system.
ISO 22000 is intended to define the requirements for companies that desire to exceed the regulatory requirements for food safety.
All Volac Ingredients can be traced back to their original European milk source, where milk production is controlled by European laws of health and welfare of livestock.
As a result you can be confident that Volac products will always be of the highest quality and ideal for all nutritional applications.